Your College Strategy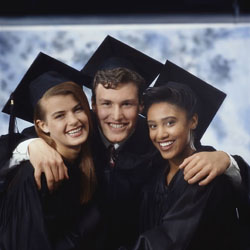 The Coaching 4 College Planning Process
Overview
The Coaching 4 College planning process easily identifies colleges where the student may be able to get into college and get financial aid, and which colleges the family can afford based on the personal resources the family can pledge for college education.
Our firm helps address college selection, financial aid, tax aid and the use of the family's personal resources to pay for college, but places greater emphasis on searching for colleges based on admissibility and affordability.
We provide quick and easy answers to these important questions:
Your child's likelihood of admission at colleges and universities nationwide
What your child's estimated aid eligibility is at those colleges
If you qualify for the American Opportunity Tax Credit worth $2,500 per year
Which colleges your family can afford based on your personal resources
What student loans will your child need and how much is too much
College Selection
Identify a variety of colleges that are affordable even if their sticker prices seem out of reach; Customize your college list based on those identified colleges; Calculates the student's likelihood of admission (Admissibility Indicator) at colleges and universities
Tax Aid
Calculate the ability of the parents to claim the American Opportunity Tax Credit
Measure the impact on affordability and aid eligibility when "shifting" earned and unearned income to the child
Identify when it may be better for the client to focus on valuable tax strategies instead of need-based aid
Measure the impact of qualified plan contributions, Roth Conversions, Exercising stock and other financial planning events on affordability, aid eligibility and tax ability to claim the $2,500 American Opportunity Tax Credit
Financial Aid
Calculate expected family contribution (EFC) using the Federal, Institutional and Consensus methodologies
Determine the student's need-based financial aid eligibility
Identify which colleges the family can afford; adjust affordability sliders to see instant changes in affordability
Explore how changes in assets, income and academic scores improve aid eligibility
Calculate the student's eligibility for academic merit aid awards based on the selected colleges' published criteria
Calculate each student's Federal aid awards for the Pell Grant, Subsidized and Unsubsidized Stafford Loans
Calculate the impact of saving in various asset types on each student's need-based financial aid eligibility
Personal Resources
Choose how much of the family's income, assets, student loans and parent loans to allocate to college costs
Change the allocations and instantly see how affordability at each college is impacted
Generate a color-coded Affordability Indicator for each college in the final report (Funded, Un-funded, Not funded)
Provide detailed information about the use of family resources, financial aid and loans that are used to fund each college, and indicate the amount of shortfall, if any
Provide an in-depth analysis of the monthly payment required to repay the estimated debt taken at each college, the total amount borrowed and the total amount repaid
Consultation Process
To make intelligent decisions when planning for college, you need specialized knowledge in college admissions, financial aid, taxes, investing, and financial planning. Even if you have people advising you in these areas, it is difficult to pull that expertise together. Our consultations bring together all of our expertise in these areas to help you.
Keep it simple
Reduce the overall cost of college through financial aid and tax savings
Know that you are making the best use of your family's financial resources
Determine your best strategy to pay for college and preserve assets and income for retirement
How It Works
Contact us to begin the process. (201)-599-2600
Complete our College Consultation Questionnaire and Engagement Letter.
Schedule your initial 1-hour complimentary consultation.
We will review your information before the consultation.
Consultation: We will explain your situation and collaborate with you in real time to determine your best college strategy.
We will provide a summary and action steps for you to implement your best strategy.
After identifying your College Rx, and your family decides that you would like help implementing that Perscription, throughout the college funding process, we offer this more comprehensive service in which we will walk with you through the college experience for an additional flat fee. You will have ongoing access to our firm to answer your questions, review your FAFSA and CSS Profile aid forms before you submit them and help you coordinate the implementation of your best strategy.